Gomenol Vegan
Brand: Gomenol®
Vegan food supplement
GOMENOL VEGAN is a food supplement formulated with vitamins B12, D3, Beta-carotene and minerals such as Iron, Zinc, Iodine and Calcium. It accompanies the vegetarian, vegan and flexitarian diets and brings all the essential nutrients to the good functioning of the organism.
Box of 60 divisible tablets
GOMENOL VEGAN food supplement provides minerals and vitamins that are useful for the body's proper functioning. It can also be used as part of a flexitarian or vegetarian diet.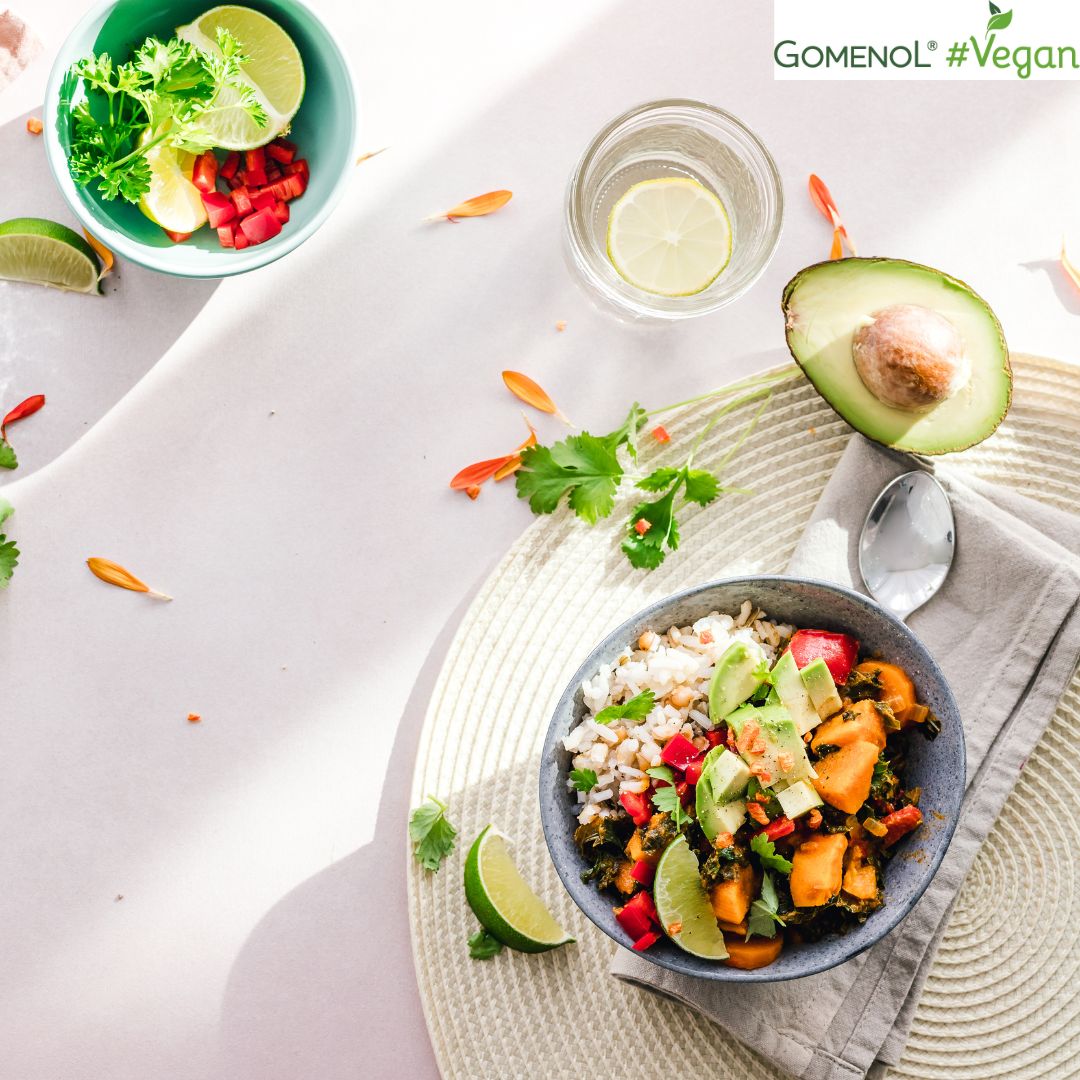 Vitamin B12 contributes to a normal energy metabolism, plays a role in the process of cell division and helps reduce fatigue. Vitamin D3 contributes to the normal functioning of the immune system and the maintenance of normal muscle function. Beta-carotene contributes to the maintenance of mucous membranes, skin and normal vision.
Iron contributes to the normal transport of oxygen in the body, to reduce fatigue and to have a normal cognitive function. Iodine contributes to the normal functioning of the nervous system. Zinc contributes to the maintenance of normal skin and to protect cells against oxidative stress. Calcium is necessary for the maintenance of normal dentition and contributes to normal blood clotting.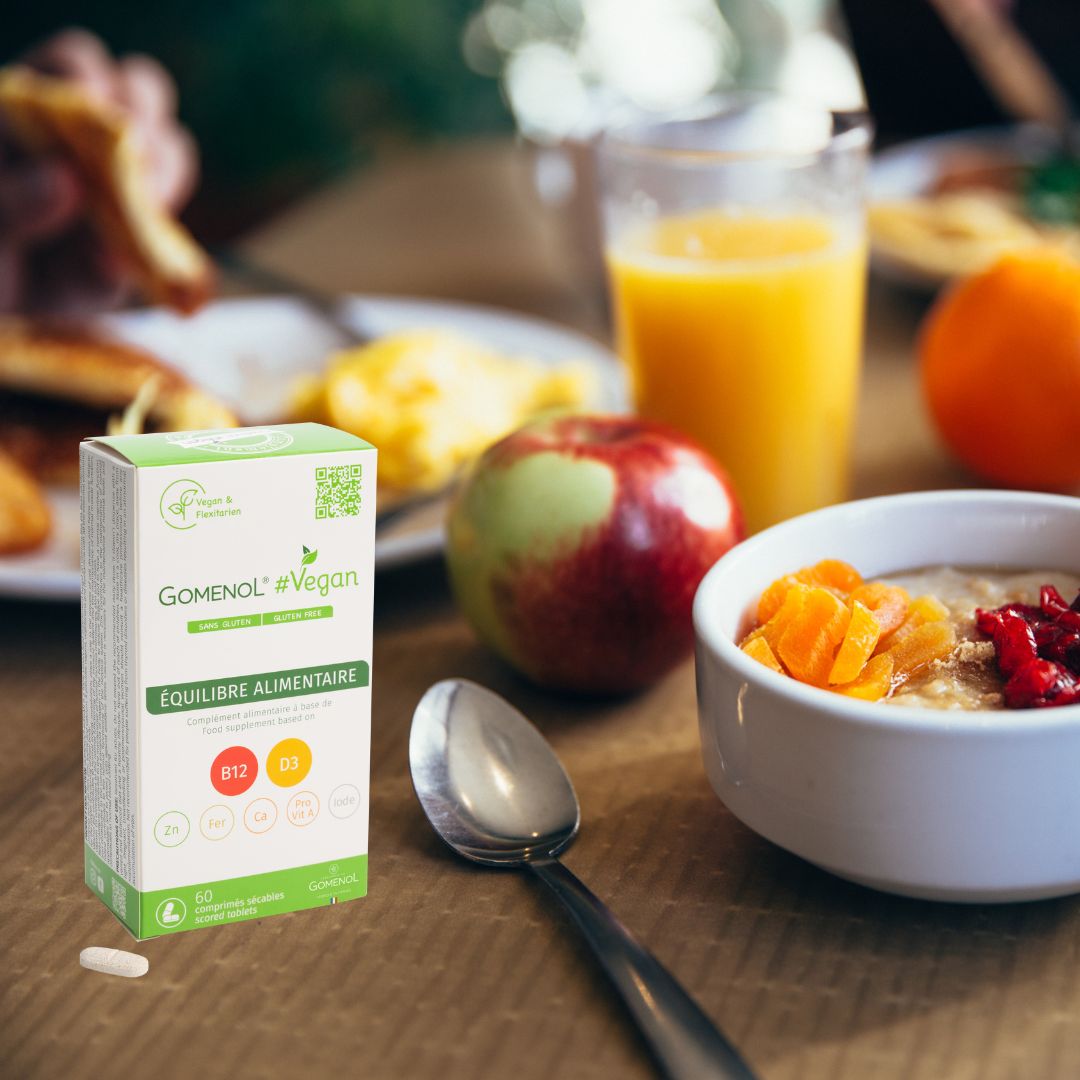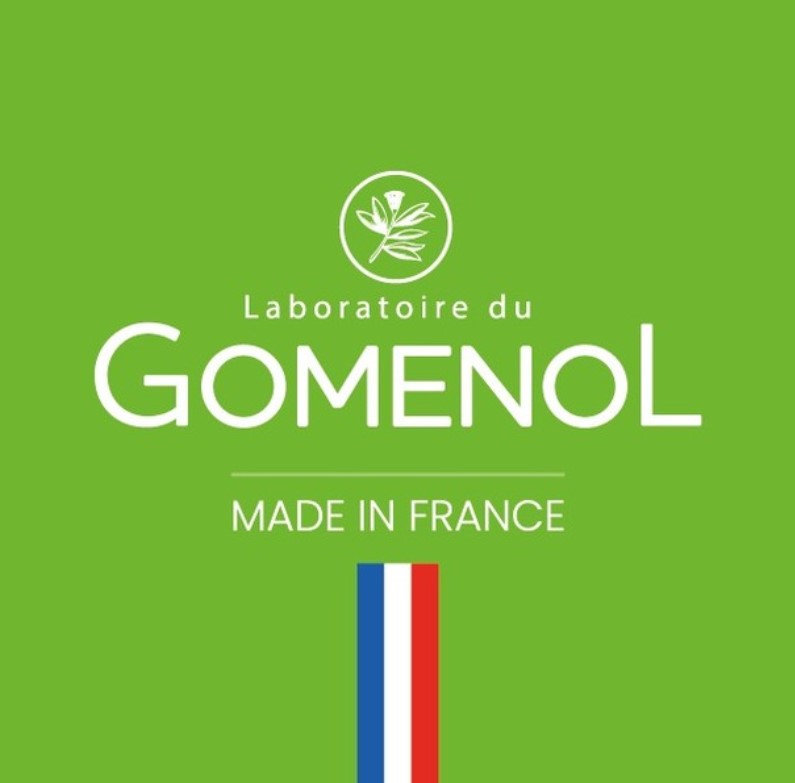 Laboratoire du Gomenol is a French Laboratory founded in 1893, which combines the benefits of Niaouli, known for its refreshing, invigorating and regenerating properties, with other plant complexes specific to each use.
B12 , D3, Zn, Fer, Pro Vitamine A
Protector of the skin ecosystem
Ingredients: Calcium carbonate; bulking agent: cellulose; iron bisglycinate; zinc bisglycinate; vitamin B12; carrot extract (Daucus carota); anti-caking agent: magnesium stearate; vitamin D3 of vegetable origin; potassium iodide.
EAN: 3760284810043
Precautions for use: Reserved for the adult. Do not exceed the recommended daily dose. Does not replace a varied and balanced diet and a healthy lifestyle. Keep out of reach of children. Store in a cool, dry place, away from light.Pregnant, breast-feeding or menopausal women must consult a health professional before any supplementation.Not recommended for people suffering from thyroid disorders (concerns iodine).Not recommended for people suffering from diseases resulting in an abnormal accumulation of iron (hemochromatosis, polyglobulia…) (concerns iron).
Made in France by Laboratoire du Goménol – Distributed by Laboratoire CCD, 36 rue Brunel, 75017 Paris