Face & Body Hair Bleaching Cream
Brand: Netline®
Hair bleaching cream
The Netline Bleaching Cream completely bleaches facial and body hair. This is a MUST-HAVE solution for women who do not want to wax or shave. A quick and easy method which is definitely efficient. It is formulated with Aloe Vera to soothe and care for your skin.
1 tube of cream A (40ml), 1 tube of cream B (20ml), 1 SPA cup, 1 spatula, 1 instruction
Netline Fast Acting Bleach Cream is enriched with Aloe Vera. It has been designed to bleach even the darkest of hairs. It allows all women to quickly make the face's downy and body hair invisible.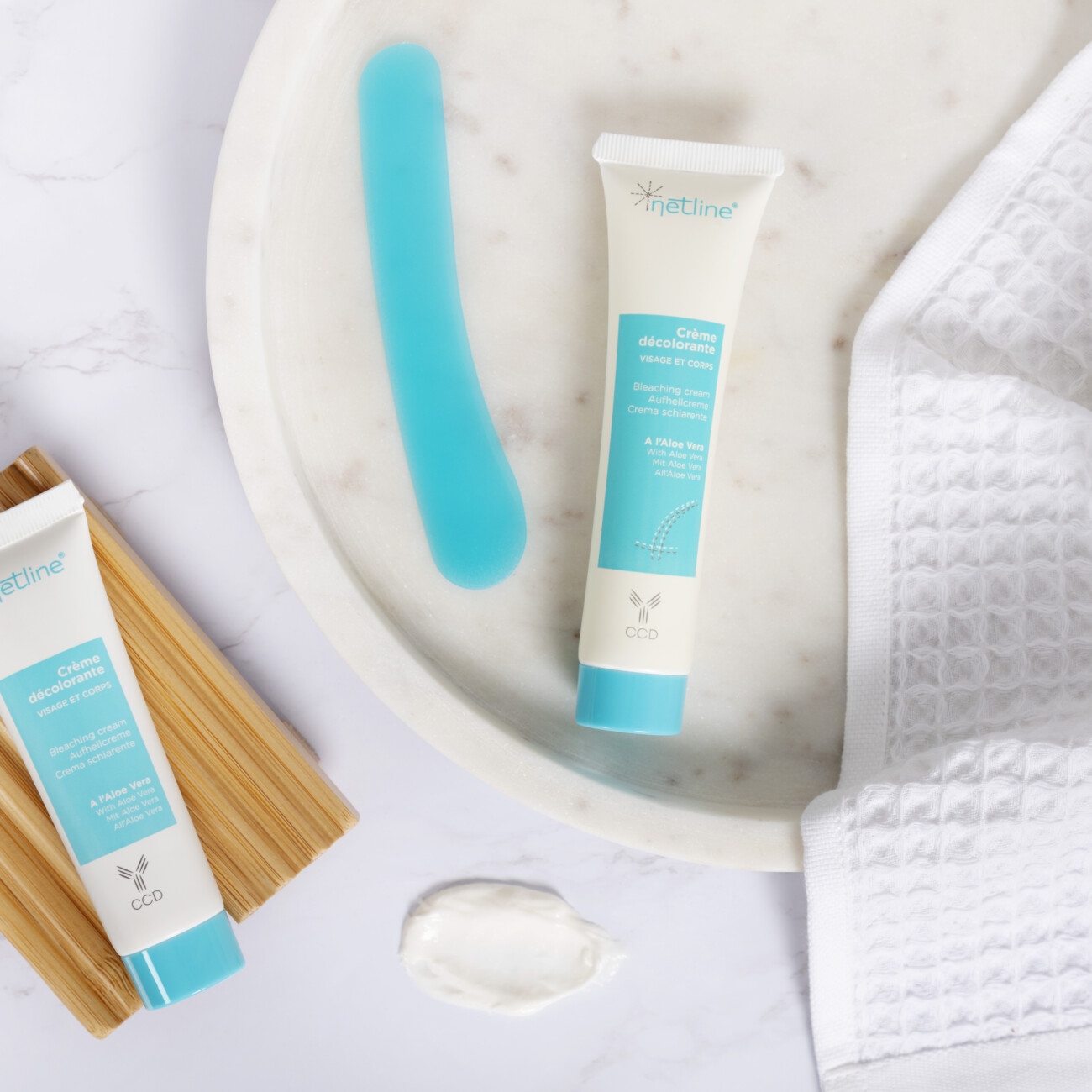 Achieve an optimal result in just a few minutes. 3 minutes*for the face and 5 minutes for the body. This is all it takes to hide all that unwanted hair. To make it easy mixing the two tubes of cream A and B, application and removal, use our spatula and dosage indicator cup. This cream bleaches hair on all skin types, from the lightest to the darkest hair. The hair turn invisible. *Exposure time may vary depending on the thickness and color of the hair
The Netline bleaching cream is enriched with Aloe Vera, known for its softening and moisturizing properties. It makes your skin soft but moisturizes it, too. It is dermatologically tested, the Netline bleaching cream is ideal for sensitive skin. A painless solution which guarantees a perfect and uniform result on the face but also on the body.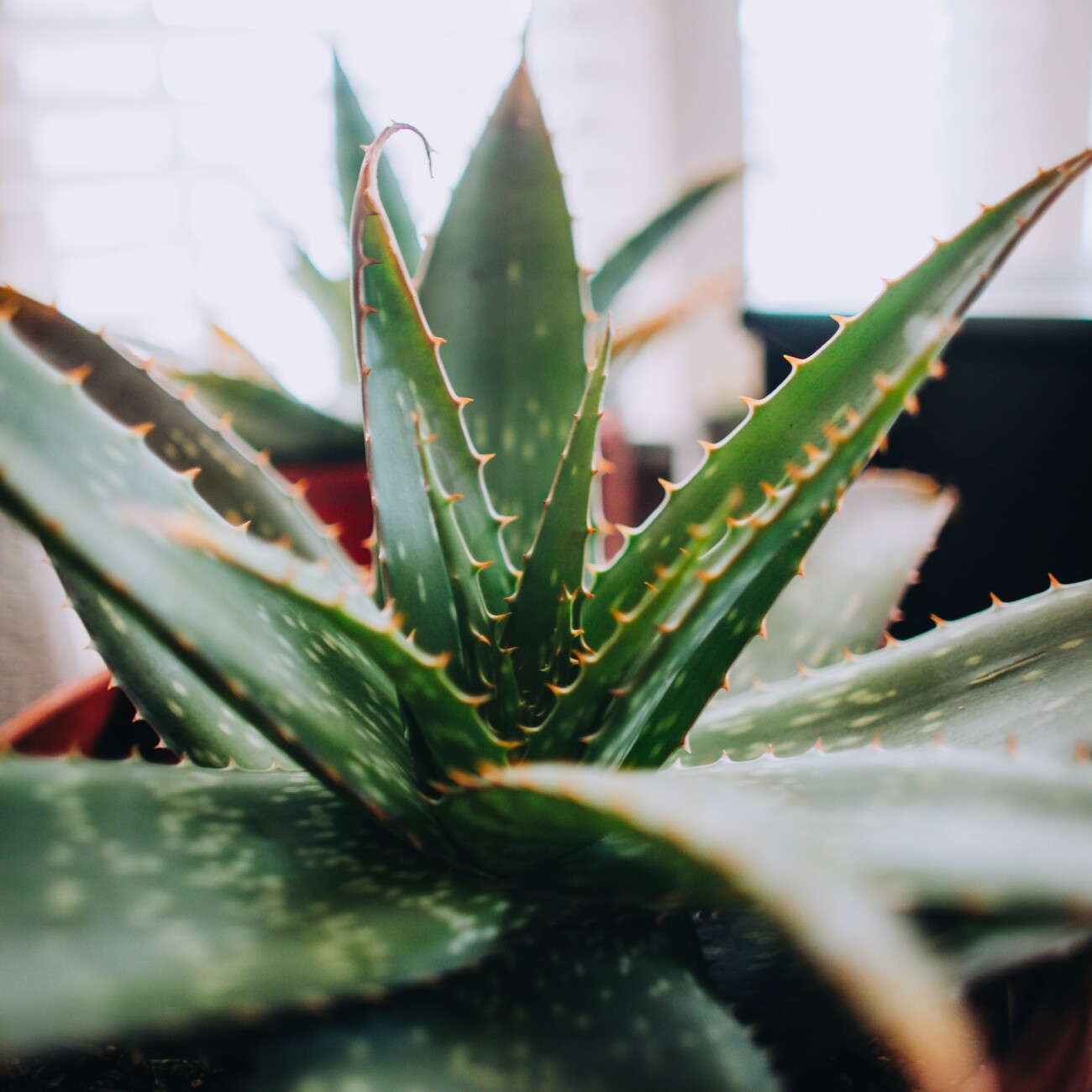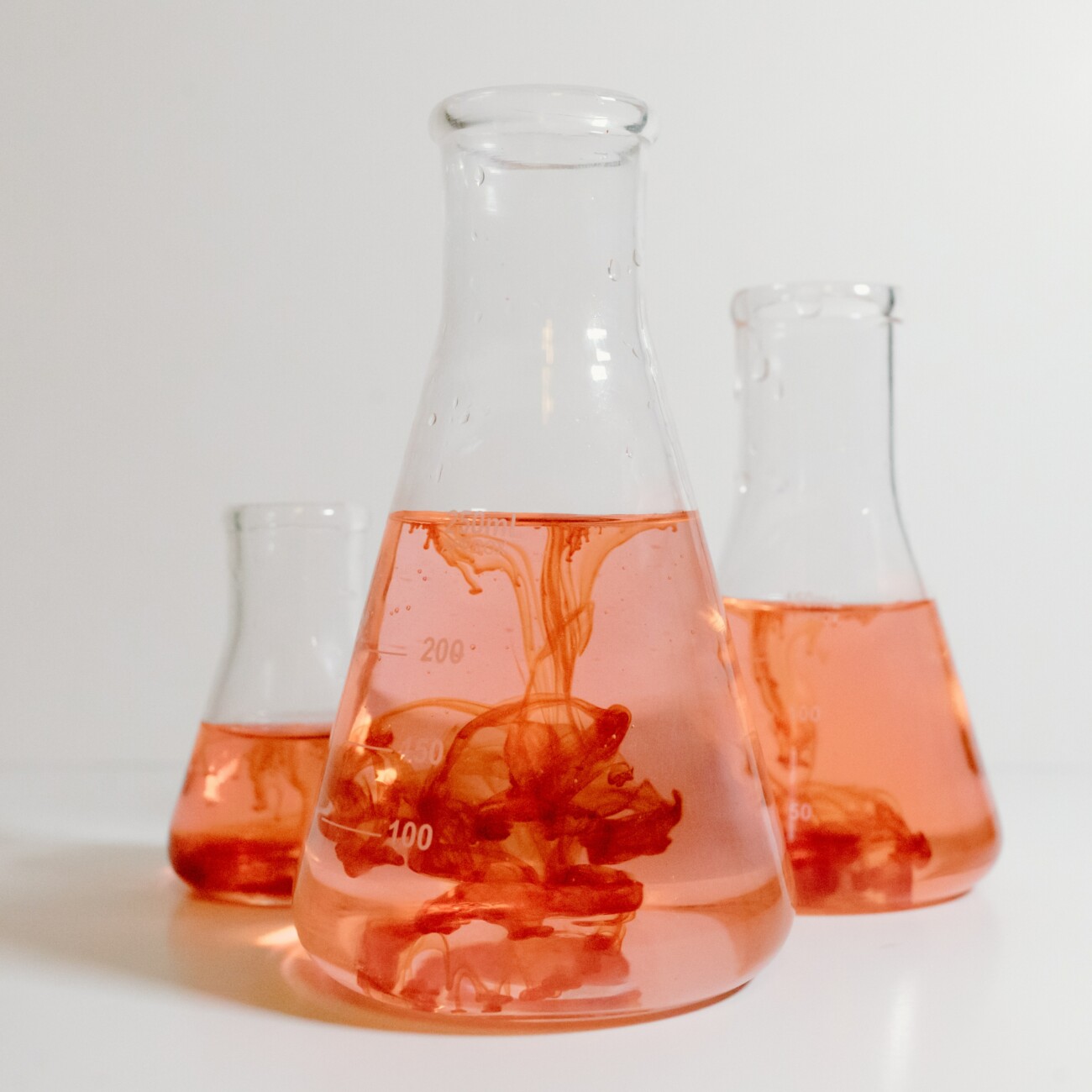 Netline, the specialist in bleaching, depilation and hair removal in pharmacies and drugstores. A line of expert products with high standards in terms of quality and safety. Special attention is paid to limiting allergens and eliminating parabens. Netline expertise solutions adapt to all skin types, even the most sensitive ones. They are available in the form of creams, cold or hot waxes, wax strips. Netline products meet all your hair removal or bleaching requirements.
Aloe Vera Softening and moisturizing properties
French Pharmaceutical Laboratory
Tube A 40 ml: AQUA, PARAFFINUM LIQUIDUM, HYDROGEN PEROXIDE, CETEARYL ALCOHOL, CETEARETH-20, ETIDRONIC ACID, ACETANILID. Tube B 20 ml:AQUA, PARAFFINUMLIQUIDUM, ISOPROPYL MYRISTATE, CETEARYL ALCOHOL, CERA ALBA, AMMONIUM HYDROXIDE, CETEARETH-20, ALOE BARBADENSIS LEAF EXTRACT, PERFUME, CITRAL, HEXYL CINNAMDEXALHEX, HYTRUNENEISTA/ EXTRACHEXYL CINNAMDEX HYTRUNENEISNAMDE/EXTRYBOXYL CINNAMDEX