Bioamer Bitter Nail Varnish
Brand: Biovisol®
Anti-onychophagy or nail-biting bitter varnish.
Bioamer Bitter Varnish helps you quit biting your nails and cuticles – a must-have ally against onychophagy.
From age 10.
10ml
Onychophagy, more commonly known as nail biting, is a habit that can have considerable health implications. Nails tend to not grow back properly and can even shorten in the long-run. The skin around the nail is weakened and exposed to viruses and bacteria in the mouth, leading to infections. The jaw and teeth also suffer from this bad habit. We have developed a nail polish that really works: our tried and tested formula guarantees longer and healthier nails.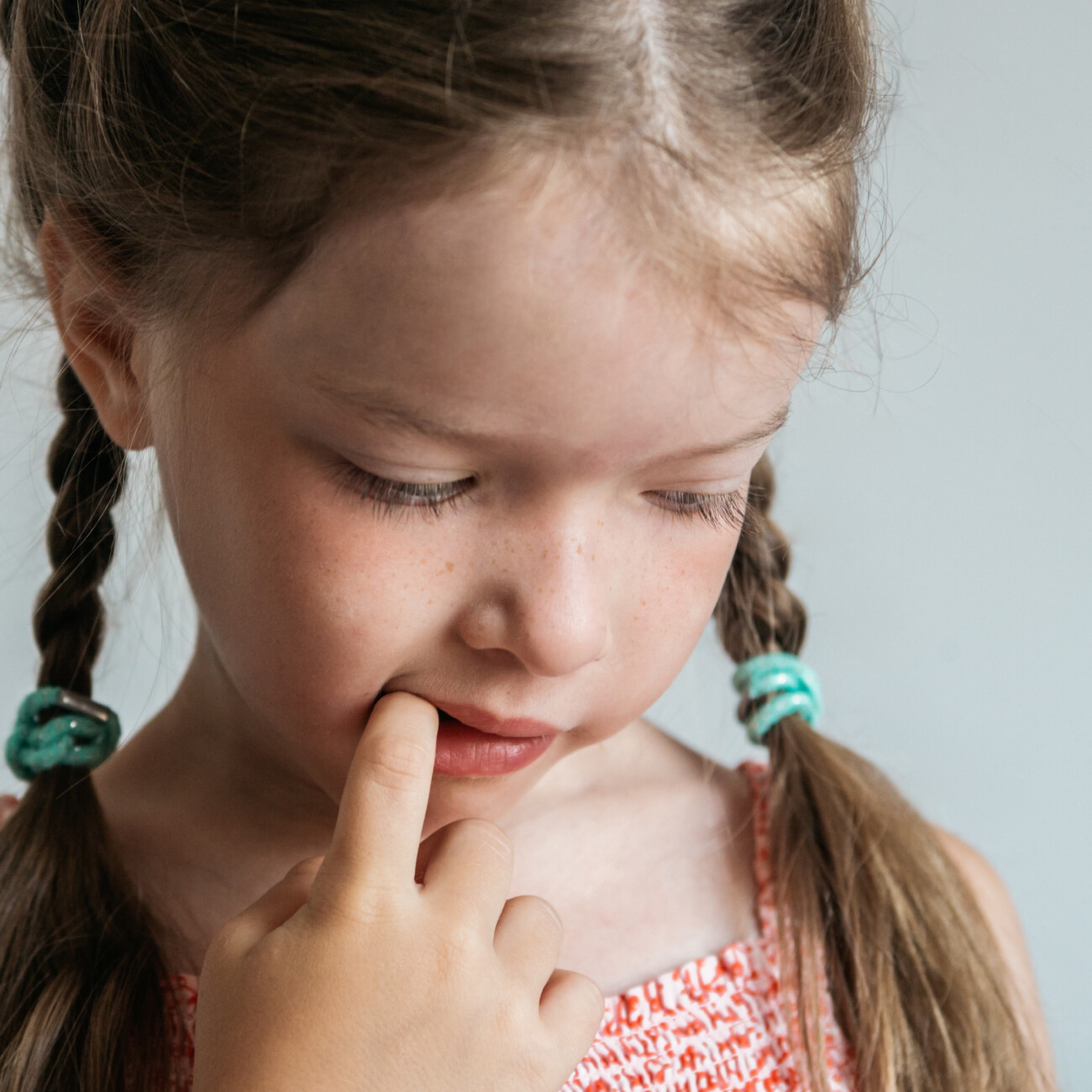 Biovisol's Bioamer Bitter Nail Varnish is the ideal solution for people who want to stop biting their nails, as it leaves a very unpleasant taste when you put nails into your mouth. It can also be used to help children stop sucking their thumb.
Biovisol's Bioamer Bitter Varnish helps fight against onychophagy thanks to its deterrent bitter taste. As a complete nail care, its formula includes vitamins E and B and calcium. Algae and nettle extract provide the mineral nutrients needed to strengthen and nourish the nail.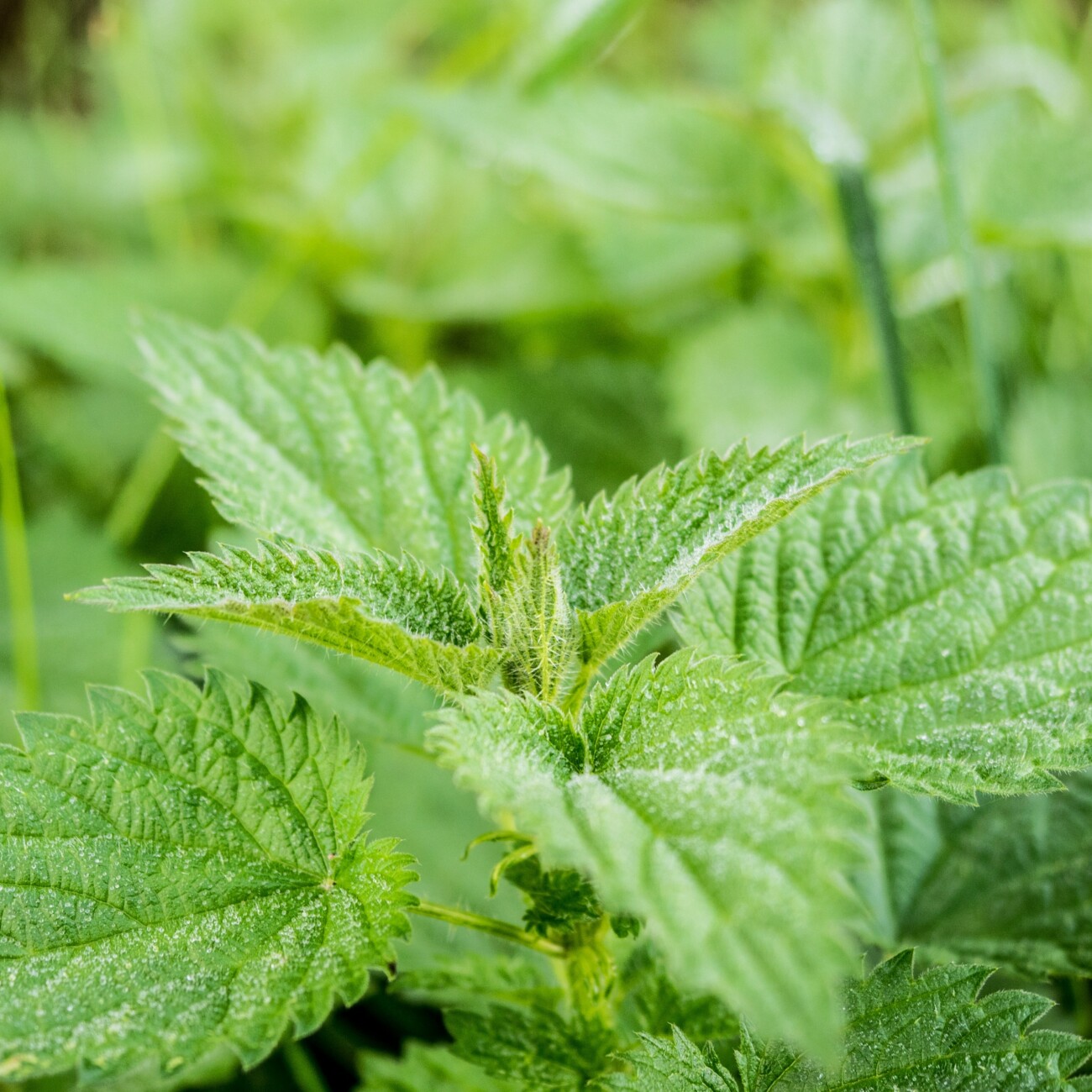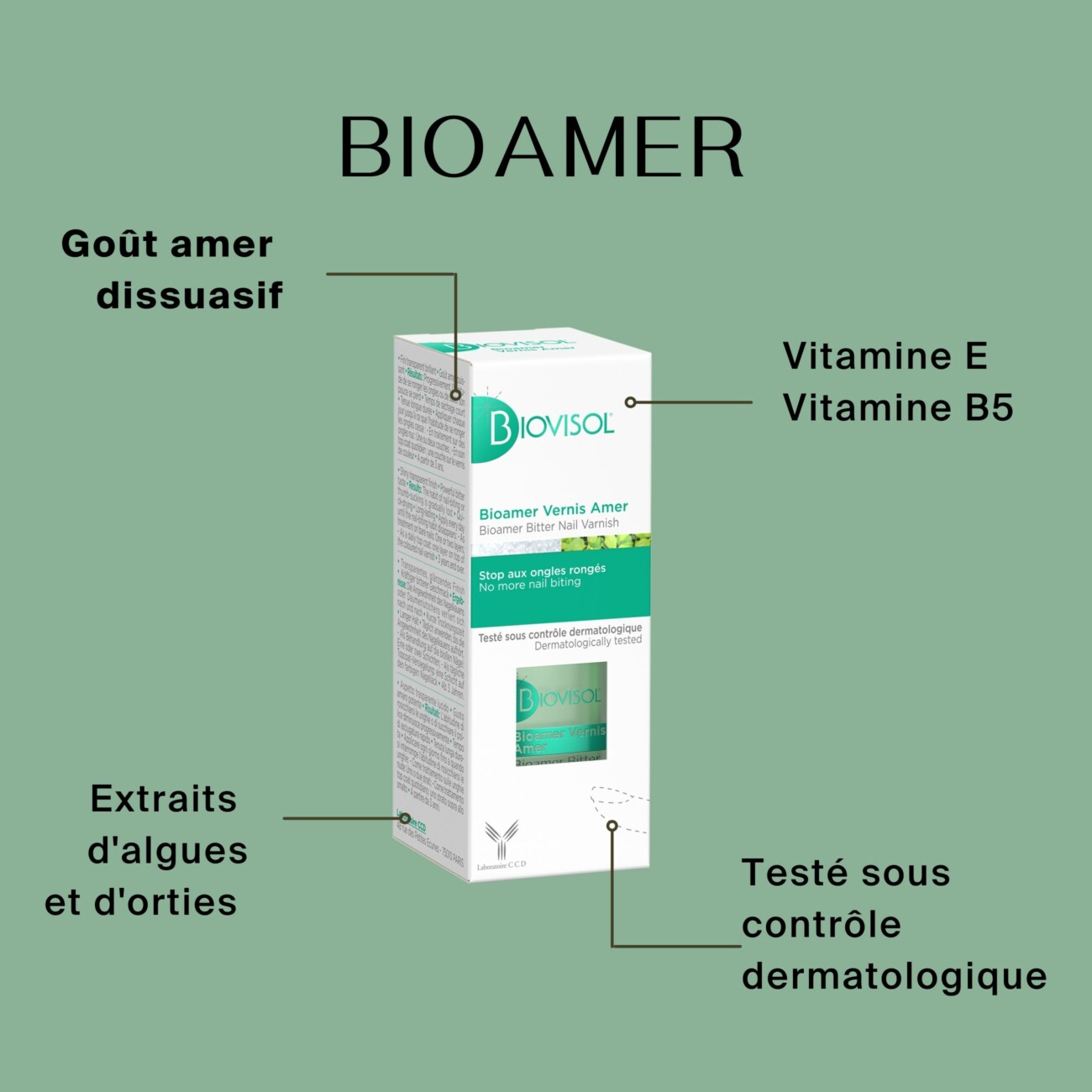 Bioamer Biovisol Bitter Nail Polish has been approved by 94% of users* for its deterrent taste. Longer nails are guaranteed, since 94% of users confirm that their nails have indeed grown upon usage. Drying time is very short and the bitter taste resists hand washing for a whole day. All Biovisol products are dermatologically tested and have a long-lasting hold. *Clinical study carried out on 32 volunteers aged 18 – 57 with daily application for 21 days
Denatonium Benzoate Bitter-tasting deterrent agent
Vitamins E and B Antioxidant and moisturizing properties
Algae and nettle extracts Mineral nutrients needed for nail growth
Ethyl Acetate, Butyl ester of PVM/MA copolymer, Alcohol denat., Adipic acid/neopentyl glycol/trimellitic anhydride copolymer, Butyl acetate, Isopropyl alcohol, N-Butyl alcohol, Denatonium benzoate, Acetyl tributyl citrate, Etocrylene, Glycerin, Aqua, Propylene glycol, Tocopheryl acetate, Allium sativium bulb extract, Calcium pantothenate, Urtica dioica extract, Ascophyllum nodosum extract, Sodium benzoate, Potassium sorbateCI 60725.