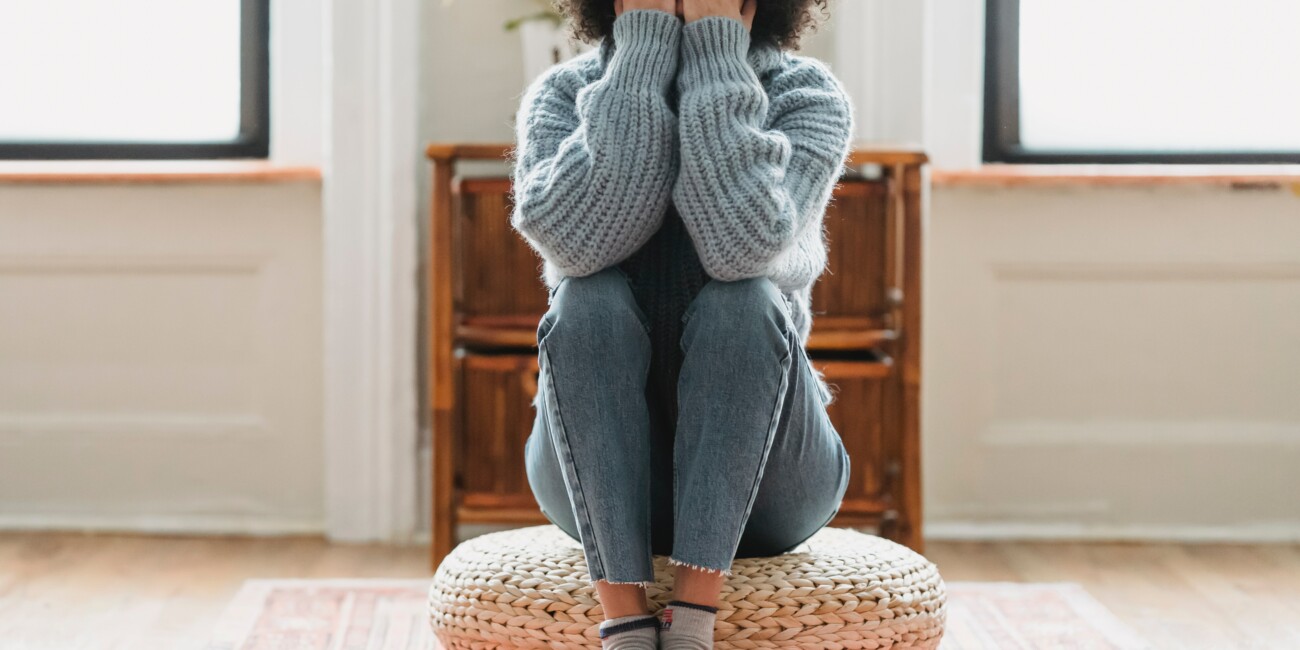 Premenstrual Syndrome (PMS)
A definition
Before we start with the definition of premenstrual syndrome (PMS), let us first have a quick reminder as regards to terminology:
What is a syndrome?
A syndrome is the combination of different symptoms.
A symptom is a signal, a disorder that can be observed by the patient, which is often the manifestation of a disease and its evolution.
What is PMS?
Premenstrual syndrome (PMS) is a generic term used to describe various physical and/or psychological symptoms that occur during the luteal phase of a woman's menstrual cycle. It is most often felt in the week before the period and stops when menstruation begins.
However, how long PMS lasts varies from one woman to another. While some may experience symptoms 3 to 5 days before their period, others may experience symptoms as soon as they ovulate thus lasting for a fortnight.
Both the cyclical nature of PMS and the disappearance of symptoms with the onset of menstruation are the two essential points when defining PMS.
Who is affected by PMS?
Premenstrual Syndrome affects only women of childbearing age, namely women who are subject to hormonal variations because of their menstrual cycle. For instance, a young girl who is not on her period, a pregnant woman or a post-menopausal woman cannot be subject to PMS.
Although it has been associated with womanhood for a very long time, PMS has for many years been underestimated and under-diagnosed. The variability of the existing means to evaluate this syndrome makes it even more difficult to estimate its prevalence.
On average, Premenstrual Syndrome affects 75 to 90% of women of childbearing age1. 0 to 40% of women assert that experiencing PMS requires some sort of medication or treatment2.
Finally, 5% of women of childbearing age have severe PMS, which is most often associated with premenstrual dysphoric disorder (PMDD)3.
Age and PMS: what is the link?
Although it usually begins in the mid-twenties, PMS can affect all women of childbearing age as long as their period is regular. However, studies have shown an increase in PMS symptoms during the peri-menopausal period4. On the other hand, PMS symptoms disappear completely once menstruation stops, either during pregnancy or once menopause is established.
References :
Zaafrane F, Faleh R, Melki W, Sakouhi M, Gaha L. Le syndrome prémenstruel : revue générale. http://www.em-consulte.com/en/article/
Ryu A, Kim T-H. Premenstrual syndrome: A mini review. Maturitas. déc 2015;82(4):436‑40.
Pearlstein T, Steiner M. Premenstrual dysphoric disorder: burden of illness and treatment update. J Psychiatry Neurosci JPN. juillet 2008
Pinkerton, J.V., Guico-Pabia, C.J., Taylor, H.S. (2010). Menstrual cycle-related exacerbation of disease. American Journal of Obstetrics and Gynecology