Face and body Hair Bleaching Cream for Sensitive Skin
Brand: Netline®
Hair bleaching cream
The Netline Sensitive Skin Bleaching Cream has been particularly designed without ammonia and enriched with Aloe Vera for the most fragile skin.
1 tube of cream A (30ml), 1 tube of cream B (30ml), 1 cup, 1 spatula, 1 instruction
Netline Bleaching Cream for Sensitive Skin, bleaches the darkest of hairs all over the body and face, even on the most sensitive skin. The ideal way to conceal hair, which you don't wish to remove or shave. This is a gentle and quick method, which is definitely effective. It is formulated with Aloe Vera and has no ammonia. This high tolerance bleaching cream is perfect for fragile skin.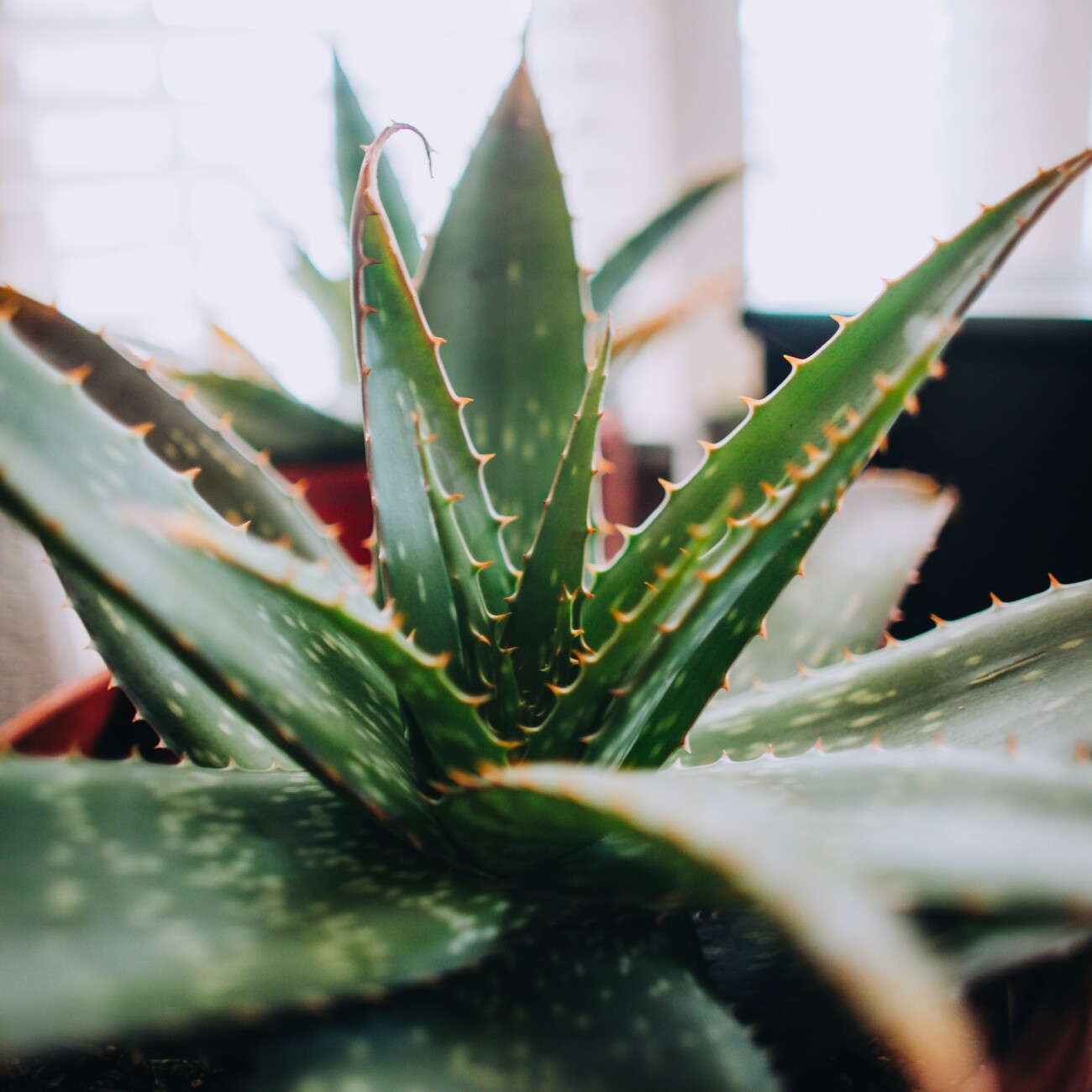 This composition has high tolerance and doesn't contain ammonia. This way, it respects the natural balance of your skin. It is dermatologically tested. The Bleaching Cream for sensitive skin is ideal for the most fragile skin. It can be applied to the face but also on the body. It is enriched with Aloe Vera, known for its softening and moisturizing properties. Netline bleaching cream soothes and moisturizes the skin and provides maximum comfort.
Obtain an optimal result in just 5 minutes*. No issues with the mixture due to a clever color code: white cream + pink cream as it leads to the right dosage of products. To make mixing, application and removal easy, the cream tubes come along with a spatula and a cup. This cream bleaches all types of hair, from the lightest to the darkest while avoiding possible skin reactions and preserving the natural balance of your skin. The hair quickly lightens with an impeccable finish. *The exposure time varies depending on the thickness and color of the hair.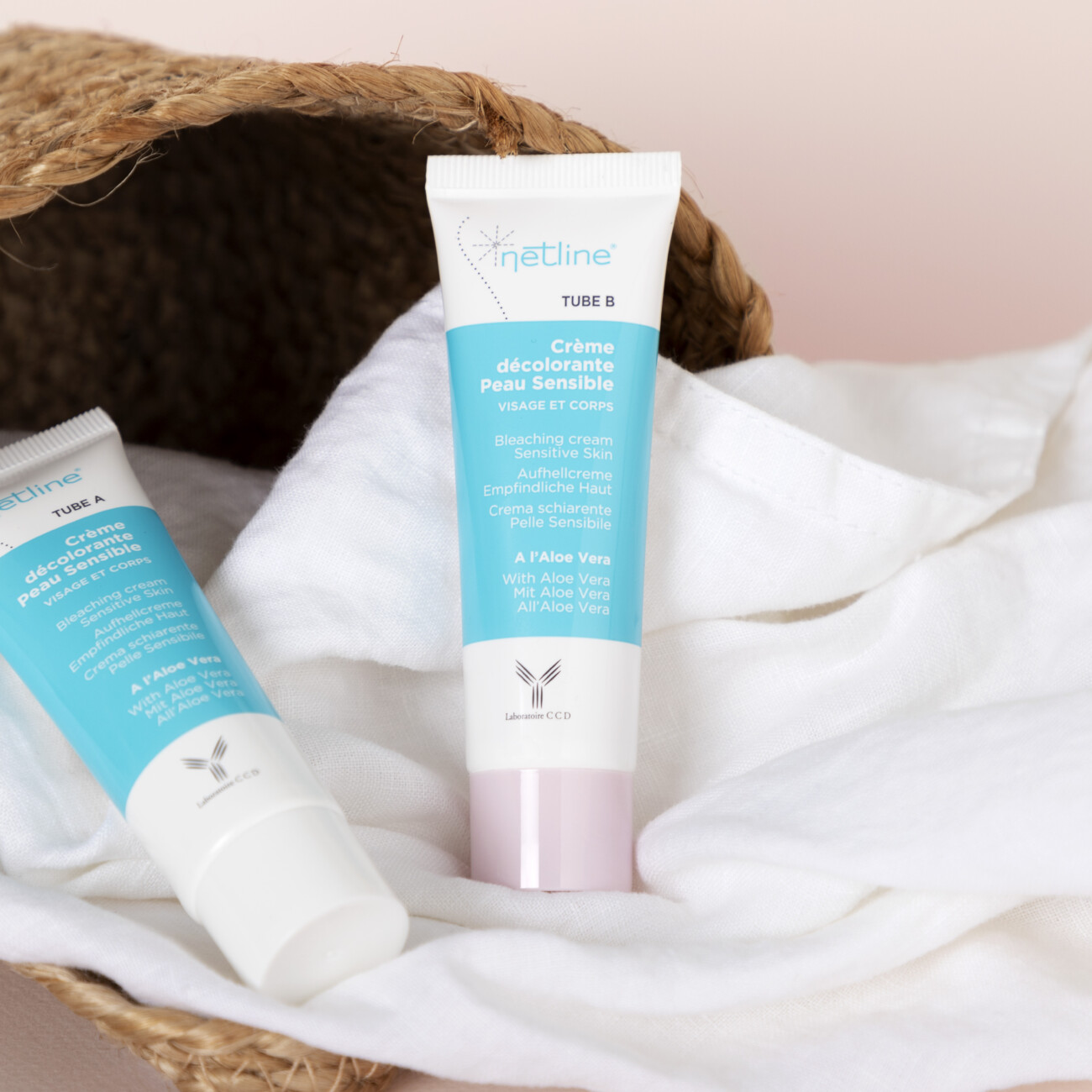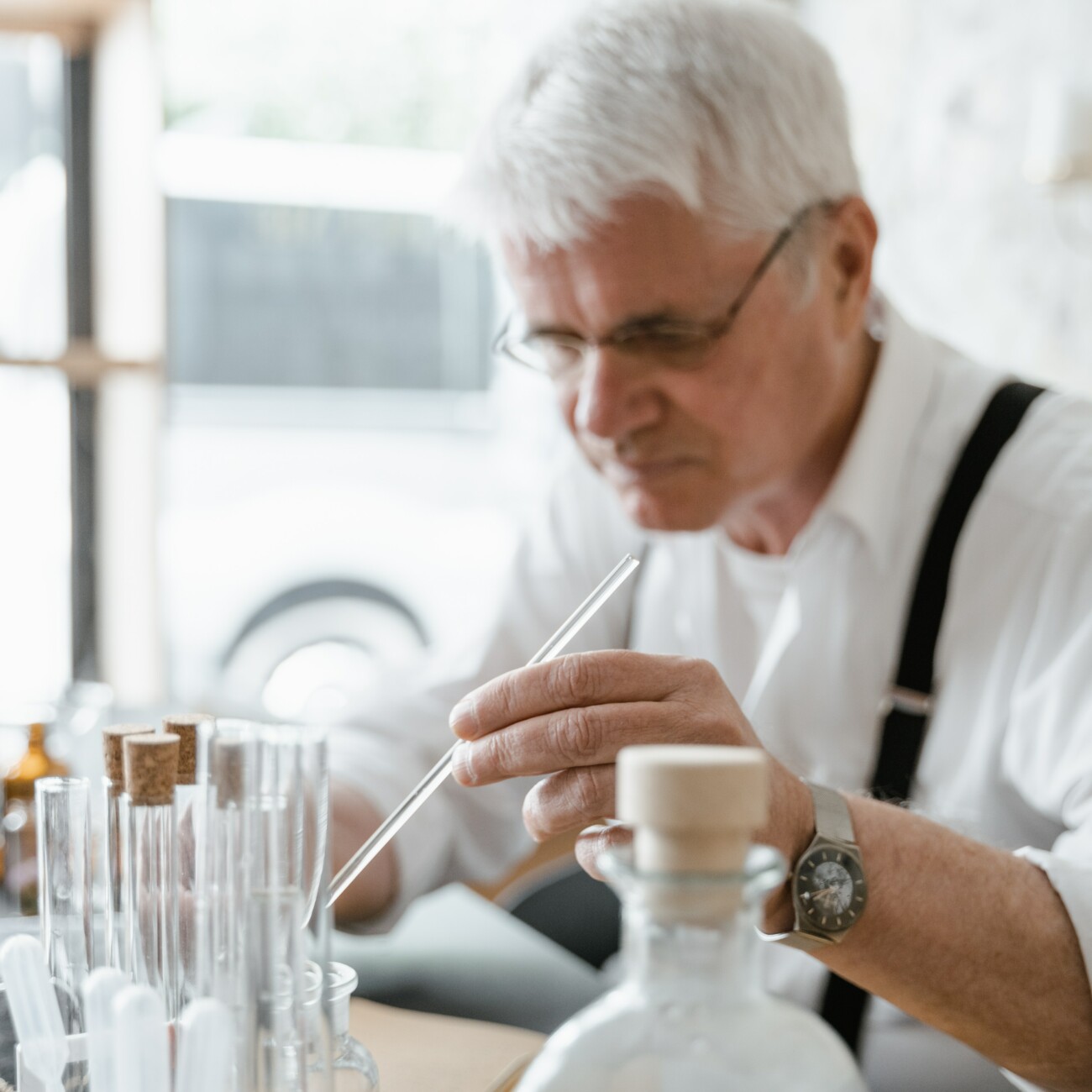 Netline, the specialist in bleaching, depilation and hair removal in pharmacies and drugstores. A line of expert products with high standards in terms of quality and safety. Special attention is paid to limiting allergens and getting rid of parabens. Netline expertise leads to solutions which suit all skin types, even the most sensitive ones. Available in the form of creams, cold or hot waxes, wax strips, Netline products suit all your hair removal or bleaching requirements.
Aloe Vera Softening and moisturizing properties
Tube A (white cream): Aqua, paraffinum liquidum, hydrogen peroxide, cetyl alcohol, glyceryl stearate, cetearyl alcohol, ceteth-20, steareth-20, parfum, phosphoric acid, tetrasodium pyrophosphate, sodium stannate, sodium hydroxide. Tube B (pink cream): Aqua, ethanolamine, paraffinum liquidum, cetyl alcohol, glyceryl stearate, cetearyl alcohol, ceteth-20, sodium hydroxide, steareth-20, fragrance, disodium edta, aloe barbadensis leaf extract, CI 77491